Ecoclavis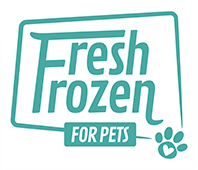 Since September 2013, Ecoclavis has been developing and producing freshfrozen food for pets. Ecoclavis does the latter under the brands Jolipet, Wolf's Menu and BARF BUFFET.

Ecoclavis has its own hypermodern production facility, which guarantees high quality production in accordance with the strictest food safety and quality standards. In March 2014, Ecoclavis received the FCA label from SGS, for the Feed Chain Alliance standard, a recognition for meeting these strict standards. In 2019, we received the Handmade in Belgium label for our quasi-artisanal way of working. Day after day, Ecoclavis does everything in its power to meet these standards, in order to produce in safe manner, uberquality food for pets.
Jolipet

Jolipet is one of the brands under which Ecoclavis offers complete, freshfrozen food for dogs and cats. Jolipet diets are the result of an ongoing collaboration with university researchers and are based on the latest scientific findings in food for pets. Jolipet diets contain only human consumption quality ingredients. We use no offal, no carcasses and no cheap fillers (e.g. corn, wheat). Our approach is appreciated by veterinarians who recommend our diets to patients.
Ecoclavis N.V. | Gagelstraat 2 | B-8200 Sint-Andries | BTW BE 0860.293.889 | RPR Brugge